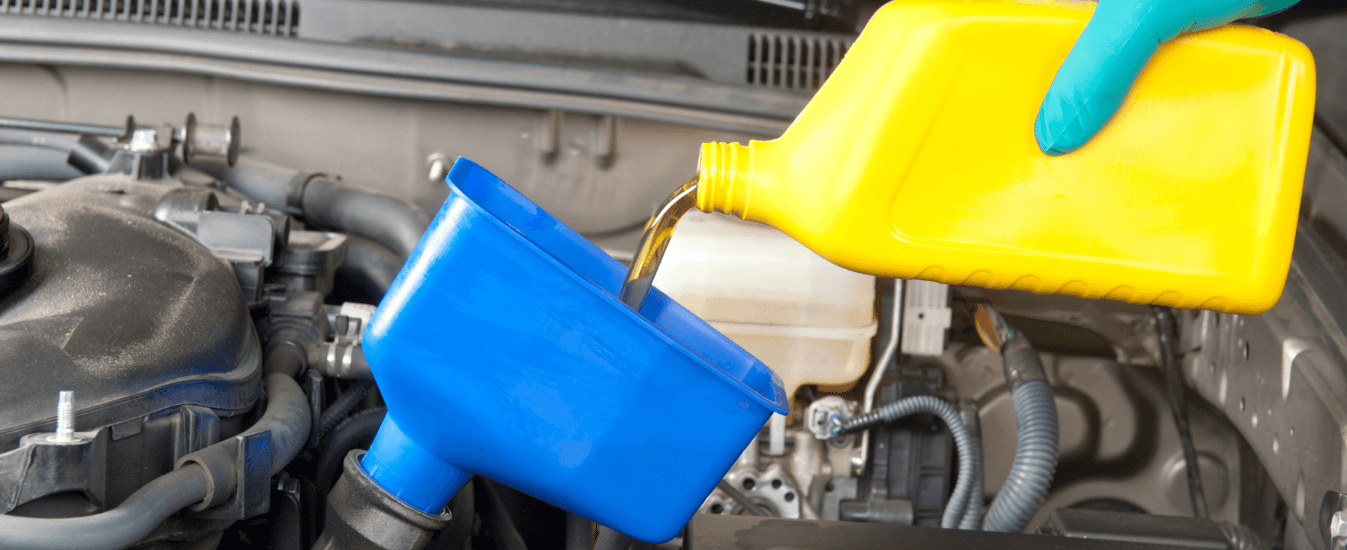 Oil is the unsung hero of engine performance. Your engine's oil lubricates the moving parts throughout your engine to minimize friction, maximize efficiency, and prevent damage. So what happens if you don't get an oil change? You could end up stranded on the side of the road around Saint Clair. Let the Moran Blue Water Chrysler Dodge Jeep Ram service department walk you through the importance of changing your oil! Whether you need oil change tips or need help jump starting your car, we have you covered.
---
As time goes on, engine oil breaks down and becomes less effective at lubricating and also picks up debris and other contaminants that increase friction. Added friction will raise the temperature of your engine's components beyond the levels they were designed for. Learn more about what happens if you don't change your oil with Moran Blue Water Chrysler Dodge Jeep Ram today, so you can avoid vehicle mishaps on the Port Huron streets tomorrow.
What Does Motor Oil Do?
Before you can fully understand what happens if you don't get an oil change, it's good to get a strong idea of what motor oil actually does. Oil takes on the following roles to keep your Marysville commute smooth:
The primary function of motor oil is to reduce damage to moving parts caused by friction.
Motor oil can contain dispersants that will clean sludge from your engine over time.
Detergents in some motor oils can reduce varnish from the engine.
One consequence of what happens if you don't change your oil is the build-up of acids. Regular oil changes can neutralize acids, improve piston ring seals, and cool the engine for optimized performance.
Our service experts can tell you firsthand, you do not want to find out what happens if you don't get an oil change. Explore our service coupons so you can save while keeping up with routine maintenance.
How Often Should I Change My Vehicle's Oil?
In years past, mechanics frequently recommended that drivers get an oil change every 3,000 miles. With the advancements in vehicle and service technologies, drivers no longer need to consider what happens if you don't change your oil that frequently. In fact, many vehicles can drive 7,500 to 10,000 miles safely before an oil change is needed. However, your individual needs may differ. If you regularly drive long distances or put intense strain on your vehicle, you may need more frequent oil changes.
How Do I Change the Oil Myself?
The first step in a DIY oil change is to check your owner's manual to see which type of oil your vehicle requires. Once you have the right oil type, follow these steps:
Elevate your vehicle on steel ramps or jack stands.
Find the oil drain plug under your engine. Place an oil basin directly beneath the plug, unscrew the plug and allow the old oil to drain for up to 15 minutes. Once you are confident the old oil has drained, replace the plug.
Locate the oil filter and use an oil filter wrench to remove it. Keep your basin nearby in case any excess oil drains at this point.
Rub oil around the rubber seals of your new filter to create a watertight seal. This step is critical.
Fit the new filter in place and tighten it by hand.
Now that your old oil is completely drained and the filter is installed, you can remove the oil cap. Add the necessary amount of new oil, which you can find in your owner's manual if you are unsure. Replace the oil cap.
Double-check that you have reached the proper oil level by measuring with the dipstick. If you are still low, slowly add another ounce of oil and check again. Repeat until you have reached the proper level. Once you have done that, you are good to go!
Turn to Moran Blue Water Chrysler Dodge Jeep Ram for Oil Change Service and More
If you would rather not find out what happens if you don't change your oil, schedule a service appointment with us today. We can help you learn how to change your oil in your own Port Huron garage or we can quickly change it for you at our Fort Gratiot service center. Contact us today if you have any lingering service questions, including how much a transmission costs or how much an oil change costs, and be sure to explore our service tips to care for your vehicle like a pro!